Save and Store Ordnance Survey Compass Map Routes
To save an Ordnance Survey Compass Map route, the
'Save Route'
option should be selected from the upper left menu.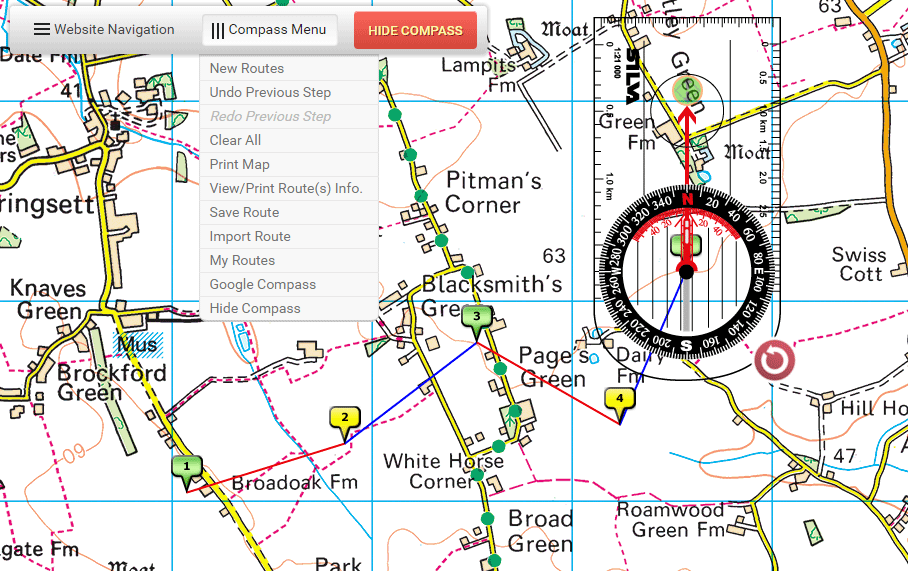 Ordnance Survey Compass Save Route menu
Open the menu and select the
'Save Route'
option. A dialogue box opens with optional route title, route description and email fields.
The 'Save Route' dialogue window
The saved route is stored using a unique ID reference/URL. An email containing the URL is sent to the email address provided. The route ID/URL allows a user to access/import it later. The email address can be used to login to the
'My Routes'
menu option and access a list of stored routes.
The saved route is stored using a unique ID reference/URL